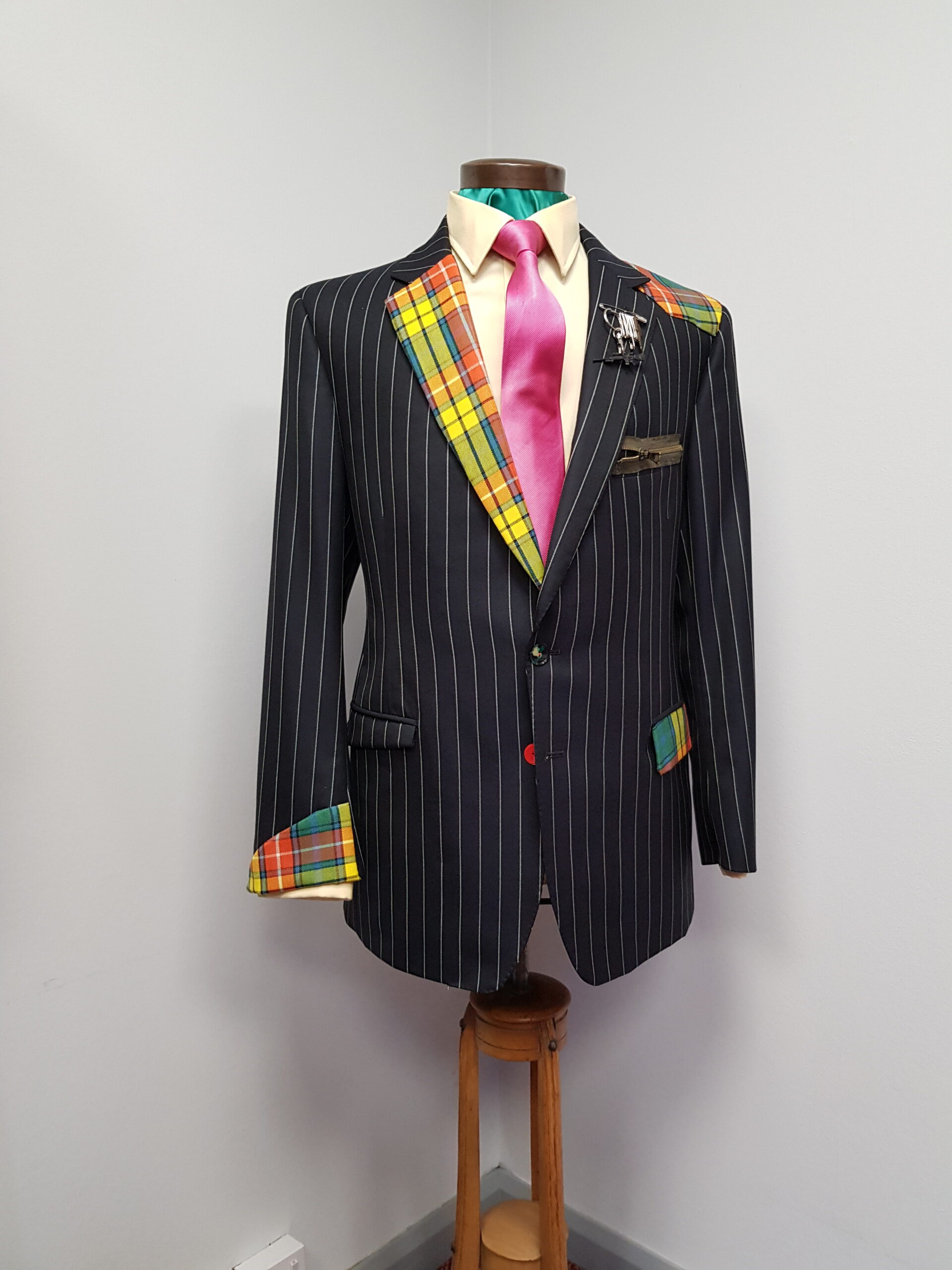 Arguably it is the biggest or certainly one of the biggest days of your life, your wedding day!  Often referred to as the 'Big Day'. It's a day that requires planning, even a simple wedding needs a little bit of thought beforehand, and the bigger the day the more aspects there are to plan and it might have been in the planning stages for a long time, especially during the recent times of pandemic and lockdowns.
With all these plans it is often easy to get bogged down in the details and lose sight of the very core of what a wedding day is, YOUR special day.  It's a day that is all about two people and what their wishes are.
As tailors who work with a lot of grooms, we often get asked for little bits of advice or get asked about other people's special day and my response is always the same, it's your day, do what YOU want with it. In years to come it will be much better to look back and see the day you wanted rather than the day someone else thought you should have.
So, keeping that thought in mind, what should you, as a groom, wear on your big day?  Well, whatever you like.  Gone are the days where you had to wear a top hat and morning coats but hey, if that's your cup of tea then by all means drink it but don't be frightened of starting your own traditions.  Now of course as a tailor I would love every groom to wear a 3-piece suit, I am in a business after all, but as we have already established it isn't about what I want, so go crazy if you fancy it, wear Bermuda shorts and a Hawaiian shirt if it ticks all of the boxes for the Bride and Groom, have fun and relax.
But what if you do want to wear a suit or jacket and trousers, it's got to be Navy blue, black or light charcoal grey right? No, of course not.  Fabrics have come a long way and they were pretty special even back in the day so there are even more opportunities to be creative with your outfit even if you are going down the suit route, or morning coats for that matter too. Checks. Stripes, tweeds, silks, bright colours, even reflective cloths are all there on offer and then you have styles, wide lapels, no lapels, short jackets, long jackets, ones made from 4 different cloths, you name it, it can be done, so don't be frightened to let your imagination run a little bit or to take inspiration from your favourite TV show. film, book or comic.  We can help you find the suit or outfit that you want.
Now, let me also be clear, if you want a Navy or charcoal traditional 2-piece suit, fill your boots, go for it.  They are classics for a reason and I can't foresee a time when they won't look just perfect to get married in and we can help you all the way with that too.
So, sure, we will make you a beautiful suit for your 'big day', your perfect suit, your way.